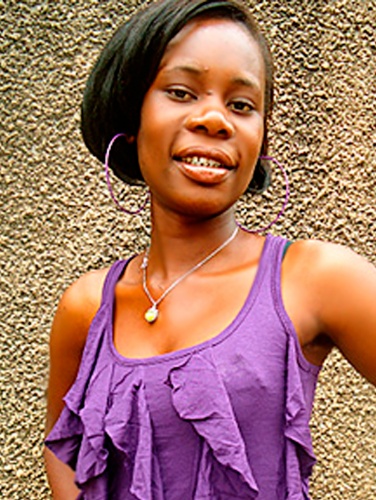 Biali Maka Judi..., ID: 15002484
Biali Maka Judi..., 31
Abidjan, Cote d'Ivoire
EDUCATION
below high school
MARITAL STATUS
never married
ENGLISH PROFICIENCY
basic
LANGUAGES
French/ English
My Photos
I am positive, and always look forward to each upcoming day. I am very goal oriented, as well as straight forward…I am loving, gentle, honest, and sincere. I am open and communicative person with nice character. I'm also very spiritual and I love yoga and meditation. It helps me relax and recharge myself.
Active, with stable character, evel-headed and with clear mind, romantic, not afraid of showing his feelings and expressing his emotions, open-minded and just open to love. I aks not too much. I don't need prince. Because with me my man will be a King!
I like cinema, theatre, circus, concerts and exhibitions. I like romance and smell of flowers. It is nice to observe footsteps on the sand, listening the rustle of waves. I like to watch the raindrops on the window, wrapping myself up in a plaid.