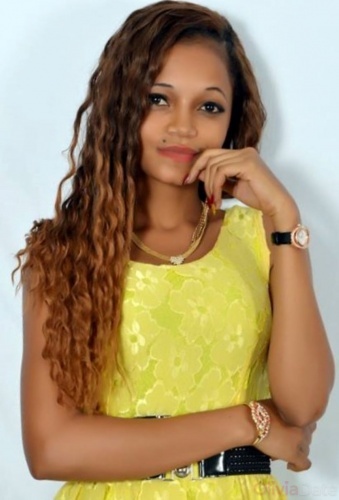 Annie Joelle, ID: 15002923
Annie Joelle, 31
Abidjan, Cote d'Ivoire
EDUCATION
below high school
MARITAL STATUS
never married
ENGLISH PROFICIENCY
basic
LANGUAGES
French, english
My Photos
People from my surrounding consider me as a passionate and beautiful young woman. I am smart and curious. I am reliable and supportive person. I like helping others. I respect family values, so I am here with serious goal.
I don't respect dishonest people. I am looking for a man, with whom my life will be open and without secrets, with passion, respect and honesty. A man, who has high family values, serious and caring. I dream that we will both like adventures and explore life together.
I have an adventurous spirit, I like to spend my time outside, in the forest, at the beach, in the mountains. I am keen on cycling. Also I like watching movies at home and reading interesting novels. I'm sociable person, I love visiting cinemas and theatres.