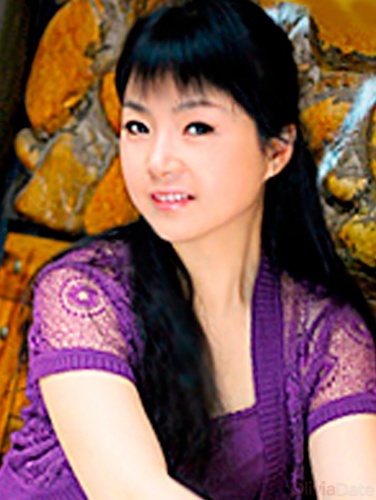 Weihua(Viva), ID: 5105531
Weihua(Viva), 53
Changsha, China
BIRTHDAY
December 14, 1969
ENGLISH PROFICIENCY
intermediate
My Photos
Angel is the most perfect of protectors and bringers of good luck. I am so honored to be an 'angel in white' who like spring rain and dew moistens the patient's prolonged drought heart. I like being in a profession that helps people.
In the boundless huge crowd, you are the person whom I must seek? If you are the man, can you take my hand and lead me from here? We will have a happy family in the future, our love will paint every ordinary day bright with beautiful colors.
I'm a lively, open-minded, optimistic and considerate lady who has a simple and kind heart. I have an ardent love for life; I'm good at dig small drips of beauty from life and take great interest in nature and music. Life has taught me that love does not consist in gazing at each other but in looking outward together in the same direction. I hope my "Guardian Angel" who loves family, considerate, honest, and responsible.