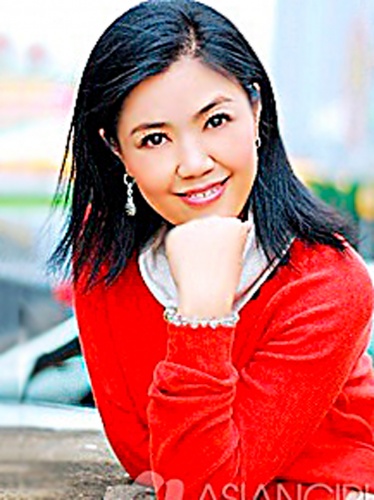 Fang, ID: 5121515
Fang, 59
Changsha, China
BIRTHDAY
January 16, 1962
ENGLISH PROFICIENCY
basic
My Photos
Love is the master key that open the gates of happiness. If you have love in your heart, you could get your happiness. There is a spark of heavenly fire in every true woman's heart, which lies dormant in the broad daylight of prosperity, but which kindles up and beams and blazes in the dark hour of adversity. I am a gentle, beautiful, intelligent,well-educated, easy-going, sincere, caring and kind Oriental female. I believe in fate. I believe fate will let us meet here across the vast ocean and earth. I am looking forward to meeting you here. I want to get to know you, to be your good friend, good companion and life partner. I expect the happy marriage. I like life. I know how to live a wonderful life. I am a very romantic lady.
I like the harmonious family. I am a family oriented lady. I know how to take good care of my family and my life partner. I will give him a happy and nice life. My ideal life partner is sincere, kind, responsible, well-educated, gentle, like family. I am waiting for you here...
I like literature, in my spare time, I like to write poem and read good books. I like traveling too, I like to keep contact with nature.