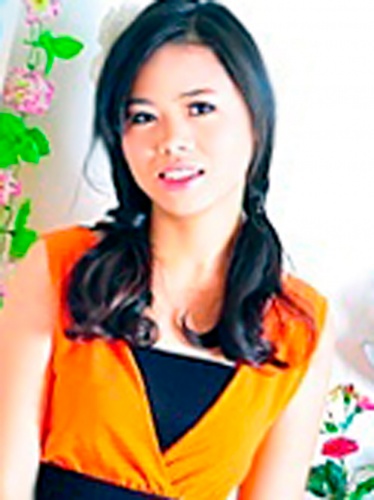 Tammy, ID: 5446698
Tammy, 29
Changsha, China
MARITAL STATUS
never married
ENGLISH PROFICIENCY
basic
My Photos
I am a romantic, humor, sensibility, open, in dependent woman, that is not easy to describe everything by simple words, some friends appraise me perfect woman who has sweet dreams, pure, simple, confidence and easy to trust, maybe I am more perfect than these simple words, hope you can tell me more later.
I want a man who will not only respect me, but also stand by me and encourage me. I want him to be loyal, honorable and gentle. He can treat me well. I can share everything in my life with him. I want him to be my best friend, partner, teacher, lover and husband. I will love him with my whole heart, mind and soul.
I have many hobbies, I like reading books, doing sports and music. Sometimes, I will go to the cinema with my friends to see the newest movies. I took sometime to go on a picnic to enjoy the fresh air and sunshine.