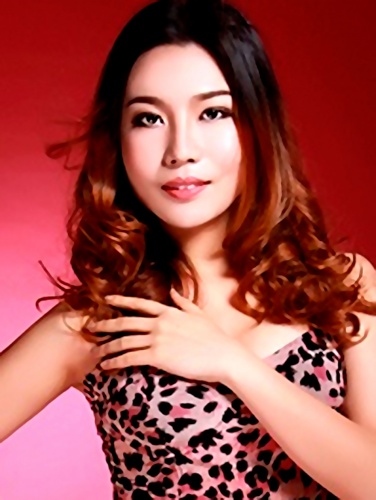 Ziling, ID: 5541417
Ziling, 32
Zhuzhou, China
MARITAL STATUS
never married
ENGLISH PROFICIENCY
intermediate
My Photos
I am a open mind sexy girl with 174 cm in hight. I am very interested in English, I also have many foreigh friends. I think foreigner are more open mind, kind and know how to respect and love his wife. So i am here One of the scene for the future I could imagine is I wear a pretty dress and my prince put a flower in my hair. Then my love say with smiling eyes you shine like gold . My love hold my me in his arms tightly without any words. But i am sure that's where i wanna be. Is your arms my heart should be?
I am here to look for a nice man who is mature, responsible, reliable , filial piety and family-oriented. He can be not only my prince, but also my friend, my life coach.
In my free time I love reading, playing tennis, traveling, music and drawing, I am also learning French now. I want to meet my best man in a good status. So I am always learning to improve myself.