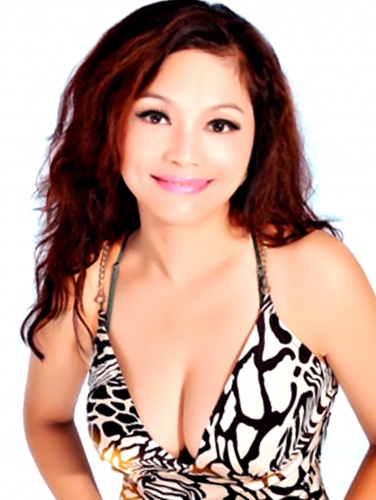 Linxiao, ID: 5971116
Linxiao, 50
Shenzhen, China
BIRTHDAY
November 12, 1971
ENGLISH PROFICIENCY
basic
My Photos
Yummy Yummy, Linxiao is here! Focus on me! Looking at my profile photos here, how do you think of me? A smile lady? A pretty lady? A cool lady? A sexy lady? I want to say I am more than that, I am a funny lady, a humorous lady, a positive lady, a smart lady, an energetic lady! How do you know whether I am telling the truth? I am honest, just run to know me! Maybe you have been scared away by me, because I am too good? Maybe you think I want a very good man in life, so you hesitate? No! I am a very down earth, mature lady inside! I know what I am here looking for and I know what I desire for a man! I am a common lady in fact, what I desire is a common man too! You smile? I do not expect how rich he is, how handsome he is, even how younger he is, what I desire most is how much love he have for me? What he will do for our love relationship? I desire he could love me unconditionally, even though I never take love for granted, but I do believe this kind of love exist, maybe I am too.
I am waiting for a brave man who never hesitates in love, I am waiting for a man who never give up in love, I am waiting for a man who is waiting for me too, are you? Then be brave, take action, win my heart, bring me home!
I am a simple lady who pursuits simple happiness! I enjoy healthy life style, so I pay a lot of attention to Health Care in life! Besides, I do like doing exercise in gym downstairs every week! I always try to keep a young heart and young body, so when you find me here, I am still good for you! What's more, I love traveling, I do think it doesn't matter where I will be, it depends who will be together with me, I enjoy doing everything with a man who I love, what about you? Even just cuddle up to each other watching TV, or just sharing one cup of coffee in a rainy morning at home, that's happiness right?