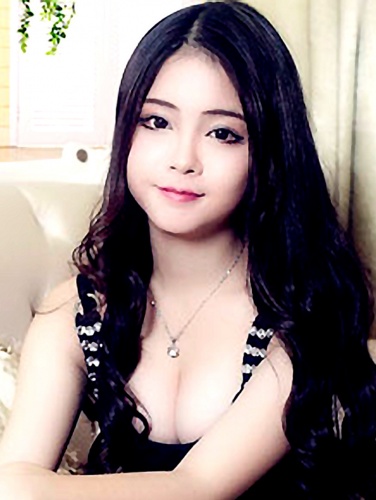 Linyuan, ID: 5971436
Linyuan, 31
Guangzhou, China
OCCUPATION
business owner
MARITAL STATUS
never married
ENGLISH PROFICIENCY
intermediate
LANGUAGES
English and chinese
My Photos
Hello, gentleman, I am a cute bunny lady for everyone, I am a easygoing, cute, naive and love to smile girl. Although I have mature lady body, but in my heart, I always live a little naughty girl, did you like this combination. So in life, I am always like a cute bunny among my friend, which can make them feel very happy and soft, do you want to date with a cute bunny? I am around them and bring the happines, maybe my cute, seem can relax peoples pressure, like a rabbit dolls. Gentle man, will you like to hold this bunny dolls in day and night.
He is gentle, conciderate, carrying, can protect me from harming, just like protect the little bunny in his hug, humor and easy going.
I like cooking dessert, such as cake and cookies as so on, make them into cute shape as same as me. I think the dessert is sweet to peoples mouth and heart, they will feel happiness when they eatting. Specially when I feed them, did you want to be feed to eat my cute cake. By a cute bunny, I will full your life of sweet. Apart from that I am an optimistic girl. I think life is full of surprise and happiness. I enjoy lying under the sun. I love breathing the smell of sunshine, tasting the sweetness of life. Will you step into my life and be my another shining sunshine ?